Adventures #36: Go back to go forward
Adventures...
An email digest from the desk of me - Howard.
edition 036
Hi
This is the month the calendar seems to matter most: holiday parties; deadlines; gatherings; dreams.
The calendar also holds some secrets.
For Jerry Seinfeld, the calendar held the secret to success: each day he wrote new material the calendar on his wall would get marked with a fat red "X". The aim of the game? Never break the chain; keep on producing.
We can also use the calendar to uncover some other secrets: where the dips appeared; or where we went off track.

Yesterday I looked at my writing calendar and saw I've written 159 blog posts so far this year. In February alone there were 39.
But in November there were zero. None at all.
Looking back, February was the month when I felt particularly down and depressed. It seems I worked through this by writing. A lot.
The November dearth came after I'd slowed on writing the previous month. I knew why: the muscles had gone slack; the autumnal blubber began to accrue. Inertia arrived.
If success eventually boils down to making forward progress, never breaking the chain, sometimes the best thing we can do to go forward... is to go back.

As we move forward into a new year and decade, it feels only right this month's dispatch goes back.

Thank you for reading, and always I'd love to hear what's got your attention right now.
Howard
www.howardgray.net | @howardgray
// CAREER FUEL
I've found this to be a very helpful and centering exercise for looking back and propelling forward.

My pal Steve originally put this together, and I created a Google Doc template to help make it easier to take on.
Life's a Pitch... but for who?
The one and only November blog post. Luckily, it's among the best I've written this year.

Pitching, storytelling, finding the others, and knowing who it's really for.
> Battle Scars. I'm still surprised I published this, but pleased I did (and it's the final post from that bleak month of February).
> From the archive: One of my favourite episodes of my Tickets podcast - featuring speaking agent extraordinaire David Lavin.
> How to find a career that actually fits you: arguably the best post ever written on this topic.
// CULTURE
One piece each on two of London's most important music spaces.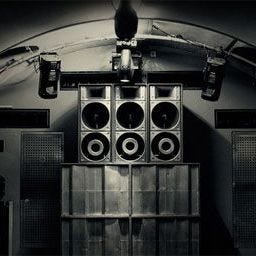 I first went here in 2000. It was incredible, and so, so loud: after that first night I couldn't hear properly for a week.

Here's the story of an amazing place with serious bass.
(Fun fact - somehow I had the privilege to DJ at The End a dozen or so times)
The Art of DJing - Craig Richards
Much of this interview with the long-time Fabric resident is applicable to other fields: collaboration with the aligned and adjacent; the value of collecting and connecting; and preparing incredibly well while knowing everything will probably change regardless

// JUKEBOX

Continuing this month's sub-theme of music inspirations, from his very first release in 2000 this producer created material on another level. His raw talent, like so many of the very best, was creating something magical from just the smallest selection of ingredients.

Written in the wilds of Ireland after the passing of a friend, this new ambient album by Dominic Martin aka Calibre is a real treat.

> Listen
// FOOTNOTES
Other things I've been up to this month:
- Finishing up the third cohort of the AMP NYC accelerator program. Over 70 companies have now been through it and we just got news on the return on city (and taxpayer) investment...can't share the details yet but it's very positive :)

- One of my biggest learnings this year has been realising the value in being part of a tribe of like minds, so I'm creating a new workshop series for people who want to take the next step in their work.
This is an email digest from me - Howard. I'm an educator, coach and project builder based in NYC.

This monthly dispatch collates a few of the things I've found interesting across education, entrepreneurship, and entertainment.